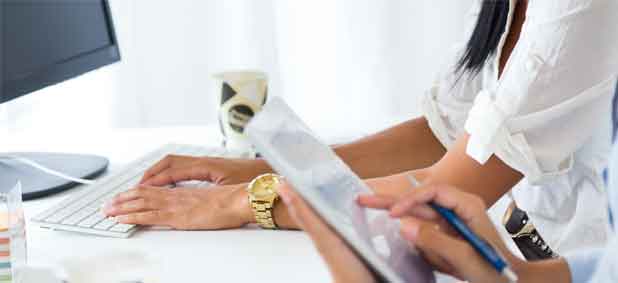 Deepen and develop your skills
Pourquoi est-il essentiel de faire une formation Marketing Communication ?
The jobs of yesterday have evolved, those of tomorrow have not yet been born! Our professional world is constantly changing. Techniques, tools, human relationships are evolving. So we all need to constantly update our skills and knowledge. And this, thanks to training!
Vocational training is the tool that allows us to deepen knowledge and know-how, but also to acquire new ones.
Why train?
The reasons are numerous and you already know them because in your entourage, relatives, colleagues or yourself, you have already encountered some of the following situations.
Change job
As part of a professional retraining, it is essential to acquire new skills. You want to integrate a marketing department and you want to acquire the basics of marketing and communication.
To learn a new profession, you have to question yourself and take stock of the new skills to be acquired.
Offer new services to its customers
Que vous soyez indépendant ou salarié, vous pouvez offrir de nouveaux services à vos clients et ainsi increase your pay.
Training in products that complement your main activity is a good way to achieve this.
You want to develop the web and digital activity of your business to increase your turnover. You do not master the concepts of loyalty, notoriety, and digital marketing. Train yourself in the marketing profession!
Meet the technical evolutions of your profession
Certain professions in Marketing Communication require the use of specialized software such as Illustrator, InDesign, Photoshop ... It is therefore essential to get up to speed to create added value in your position and to always be at the cutting edge of techniques.
Upgrade your knowledge
The digital world is evolving and in general the way we communicate around a product or a brand is constantly evolving. Upgrading their skills can enhance their mission within their company.
Professional training

s
Write to us with your needs, the skills you want to acquire and we will carry out a detailed program.
Depending on your expectations, we will develop a personalized program on Social Media and
Write us ! or on the online e-shop
Training solutions
Darebusiness offers training that suits your needs and your availability. Together, we assess your wishes and develop a program that meets your expectations.
Funding for vocational training
You can apply for funding from professional training organizations
---
You have a project ? You want to do a training over 1, 2, 3 or 4 days?
and do you need help choosing the right course for you?
Contact us using our online form
Following your request, we will get back to you as soon as possible to jointly define your needs and objectives.
We can then send you a detailed and costed proposal.
Follow us on social media!